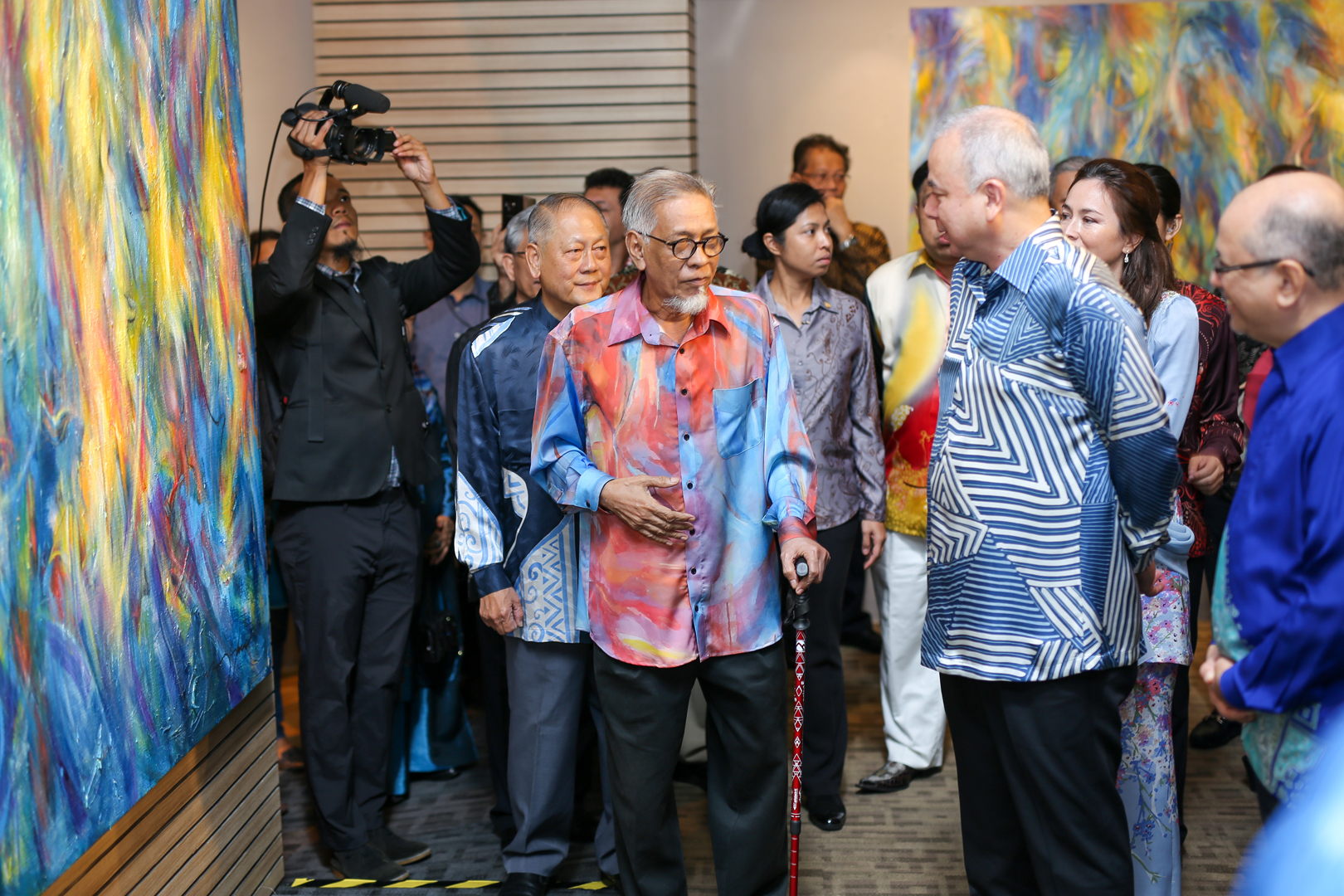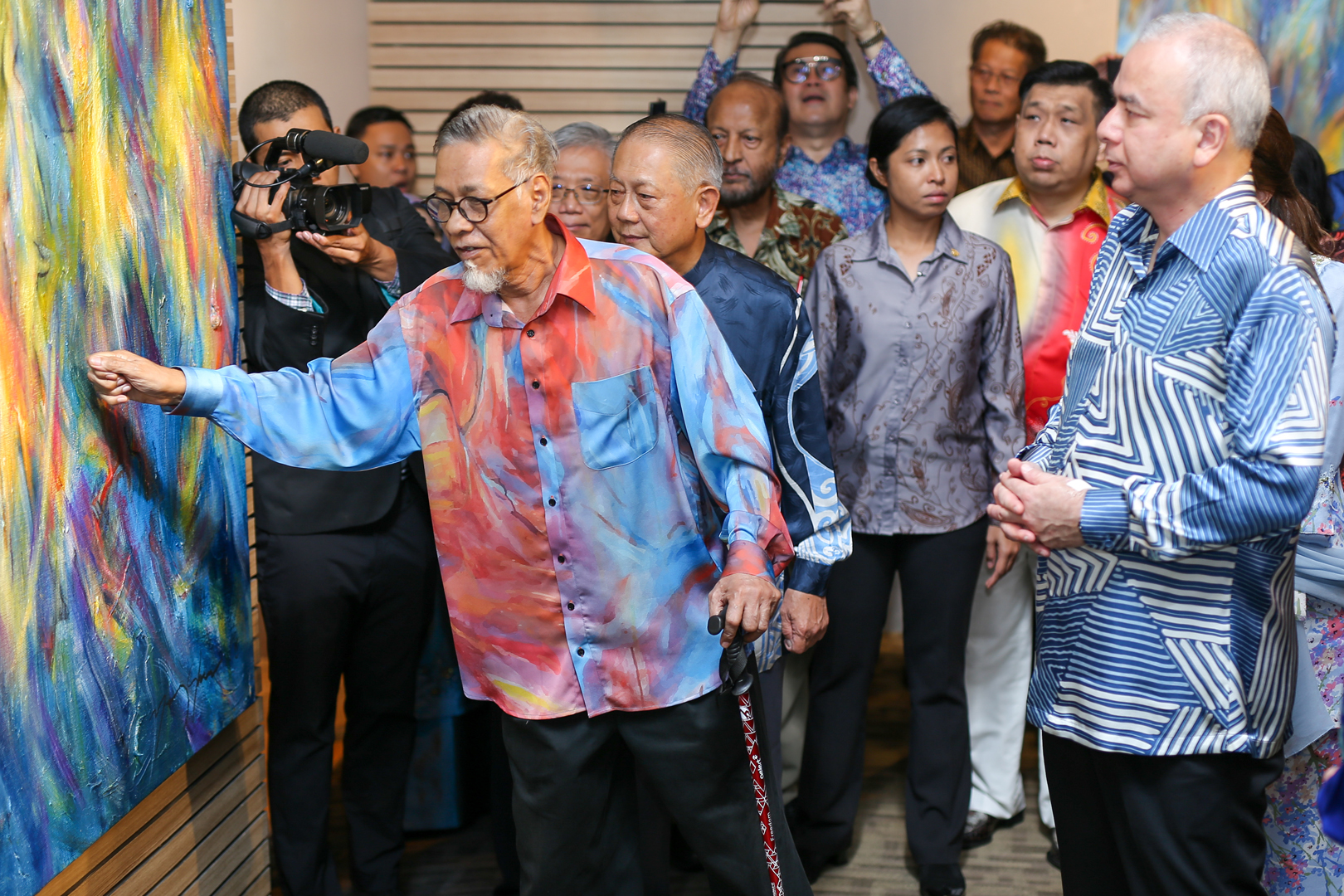 SOFEAROSE LANCAR ART TO WEAR MUSIM KE-3 BERSAMA IKON PELUKIS NEGARA
Kuala Lumpur, 9 Ogos 2019– Jenama fesyen tempatan, SofeaRose sekali lagi mencipta ledakan di dalam industri fesyen tanah air apabila tampil dengan koleksi Art To Wear, musim ke-3, menerusi siri jelajah SofeaRose x Yusof Ghani – Segerak VIII – Utopia yang dirasmikan oleh Duli Yang Maha Mulia Paduka Seri Sultan Perak , Sultan Nazrin Shah ibni Almarhum Sultan Azlan Muhibbuddin Shah di Galeri Prima, malam tadi.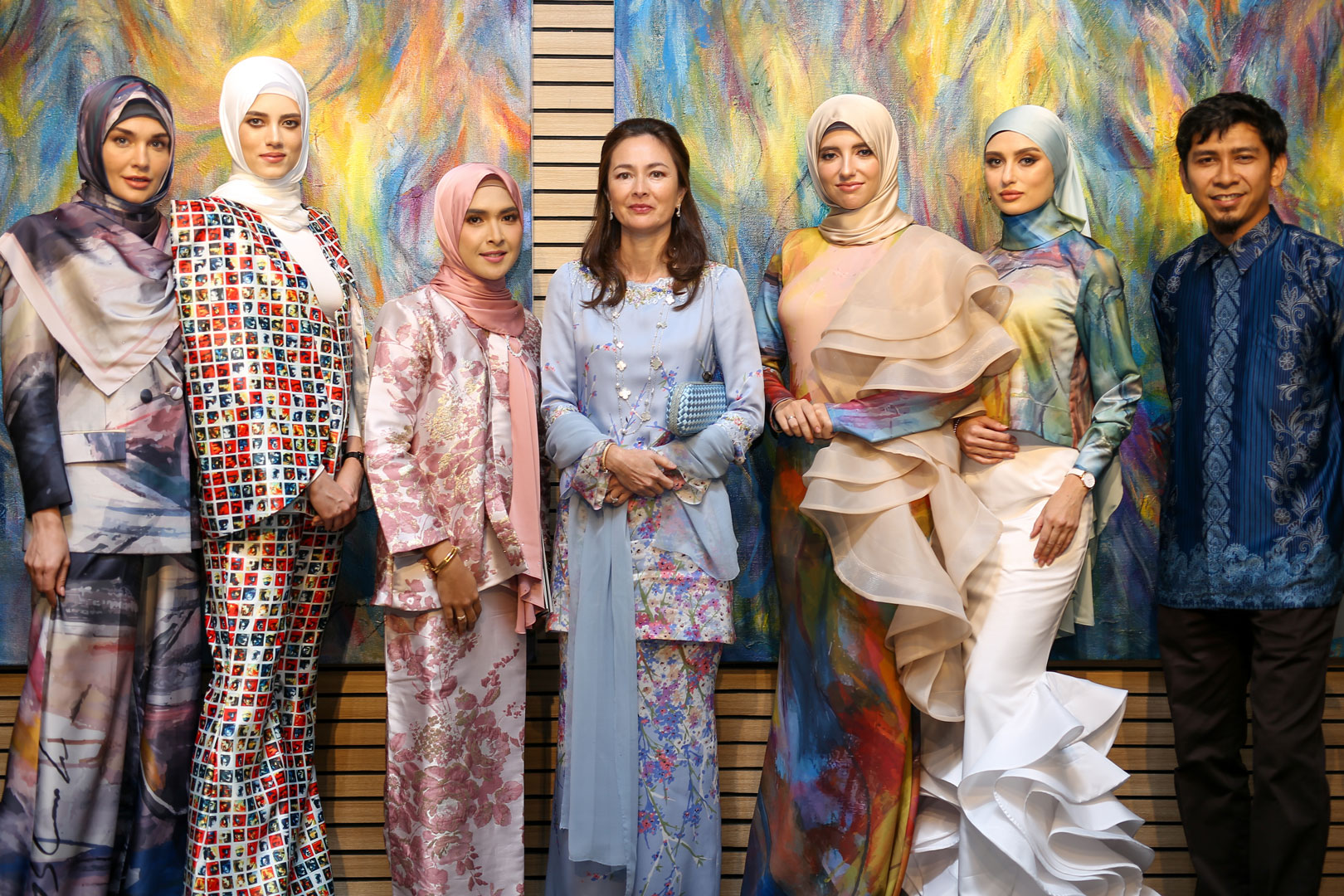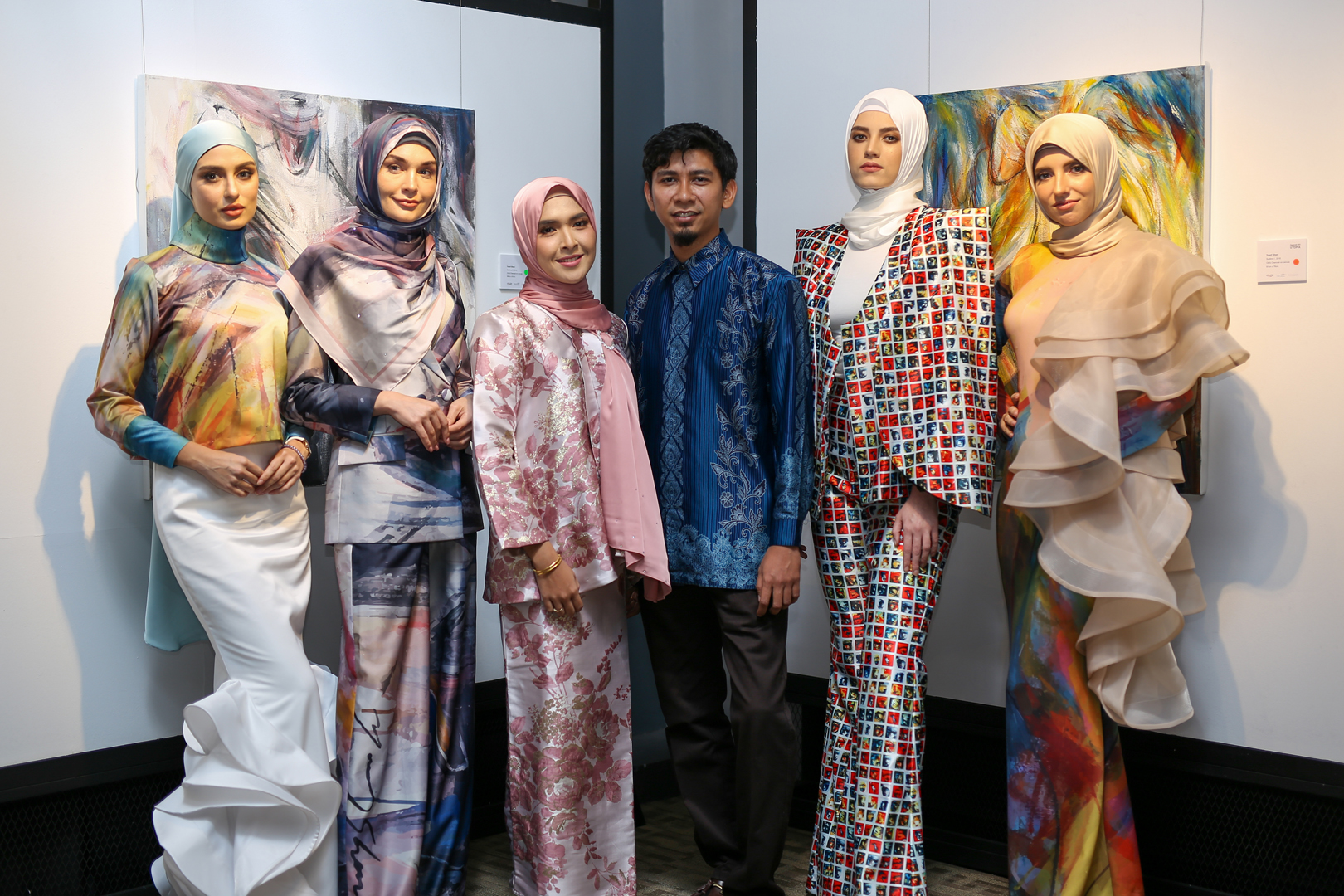 Berbekalkan minat dan cita-cita, SofeaRose yang diasaskan oleh dua pasangan muda, Zaki Yusof dan Farrah Aina tidak mudah melatah dek ujian. Memulakan langkah sulung pada tahun 2014, pasangan ini sengaja menempah perjalanan yang sukar dan mencabar dengan mencuba sesuatu yang baharu.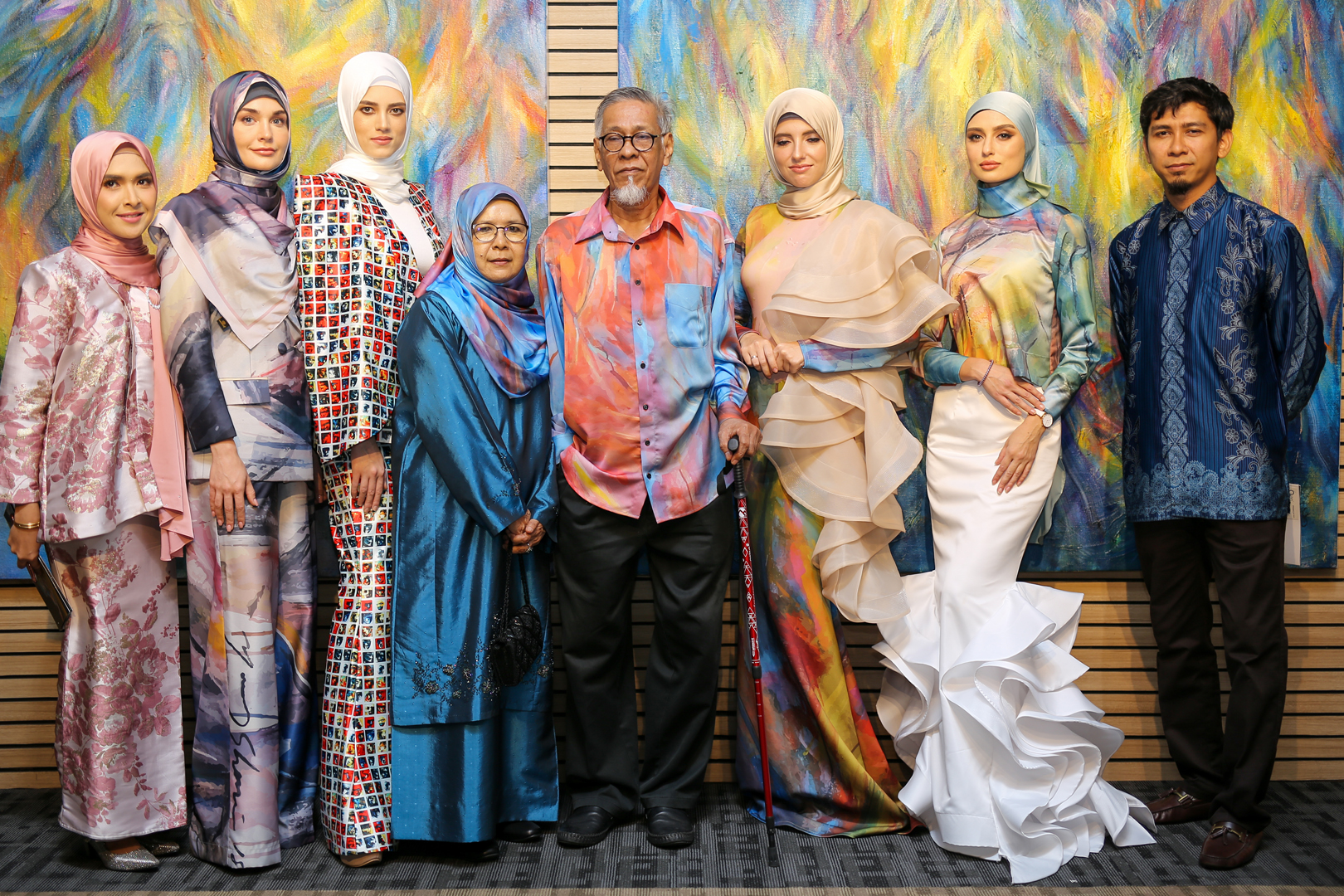 " Kami berdua meminati seni. Saya mahu membuktikan yang fesyen bukan sesuatu yang kosong dan membosankan, tetapi sesuatu yang penuh dengan warna dan aura. Dari situ, saya mula mendapat idea yang saya pasti tidak ramai yang mahu dan berani. Saya mahu sebuah lukisan menjadi pakaian!".
" Dari situ, saya hantarkan kertas kerja saya kepada Prof Yusof Ghani, Ikon Pelukis Negara yang amat saya sanjungi hasil kerja beliau. Dan menariknya, beliau berkata 'ya'", kata Pengarah Urusan SofeaRose, Zaki Yusof. Turut mencemar duli, Tuanku Zara Salim.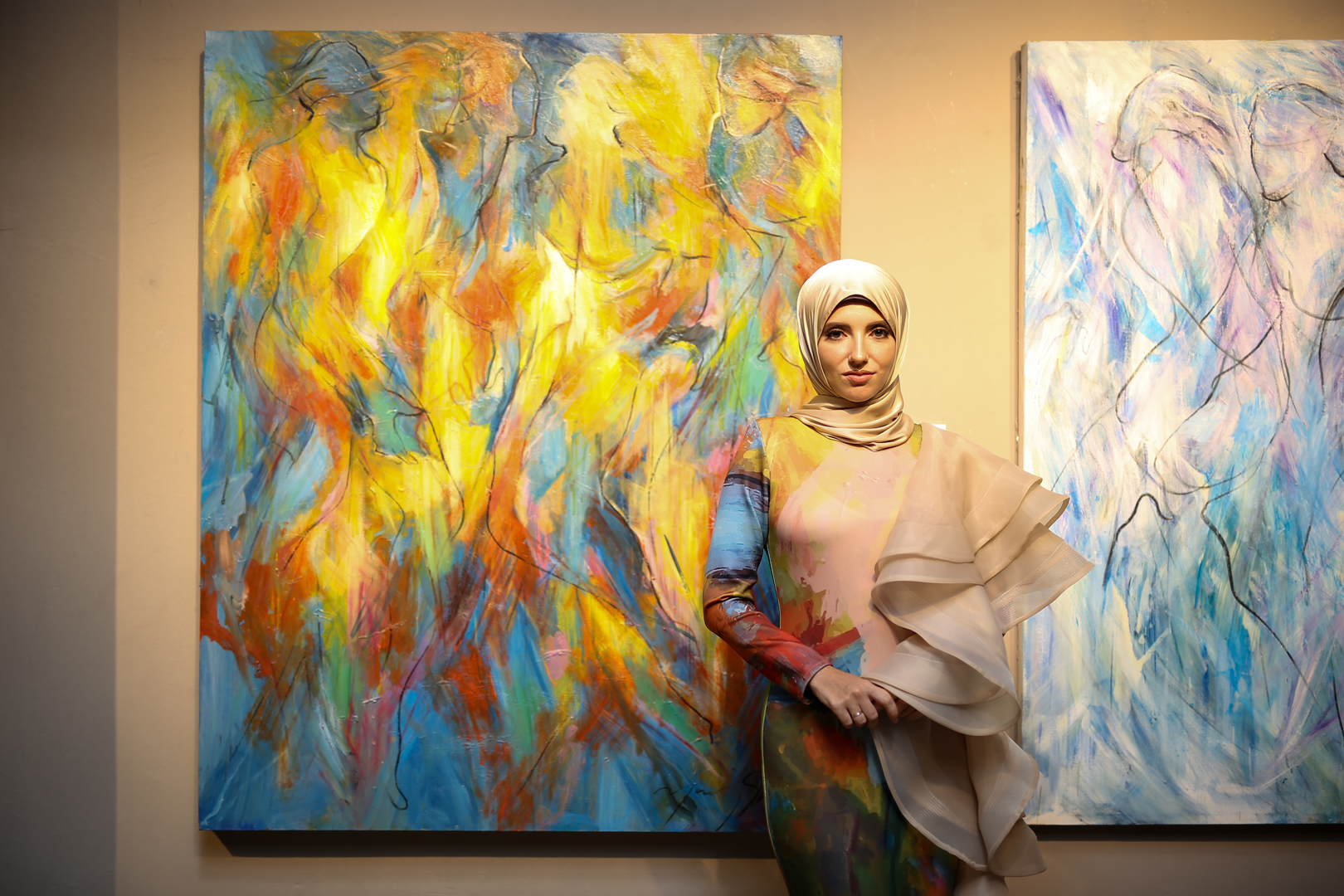 Segerak VIII – Utopia, merupakan tahun ke-tiga bagi siri jelajah SofeaRose x Yusof Ghani. Terdahulu, SofeaRose x Yusof Ghani telah mengambil tempat di London (2017) dan Madrid (2018) . Setiap helaian yang dihasilkan dijual dengan harga RM7,000 sehingga RM12,000 kepada pencinta seni dan orang awam dari dalam dan luar negara.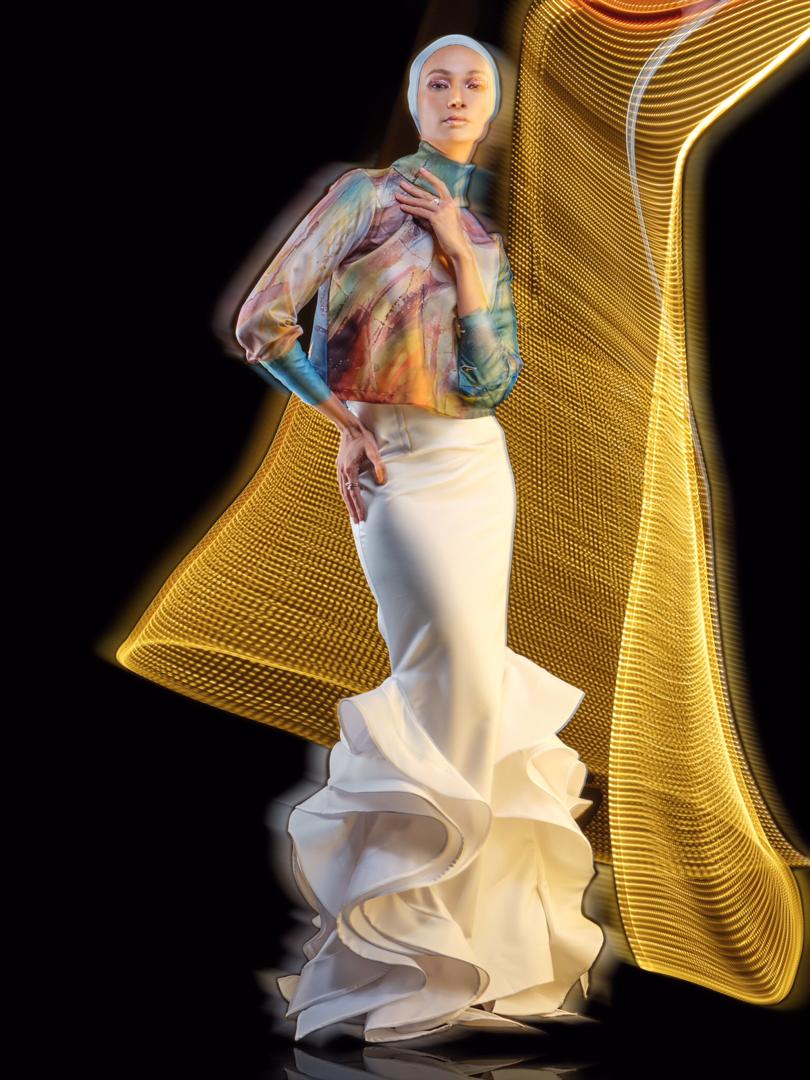 ROMANIA
Bahagian top tampil cukup ringkas bersama ilham lukisan Yusof Ghani, disuai padan bersama ruffle statement skirt yang menyuntik gaya yang berani.
Material : Thai Silk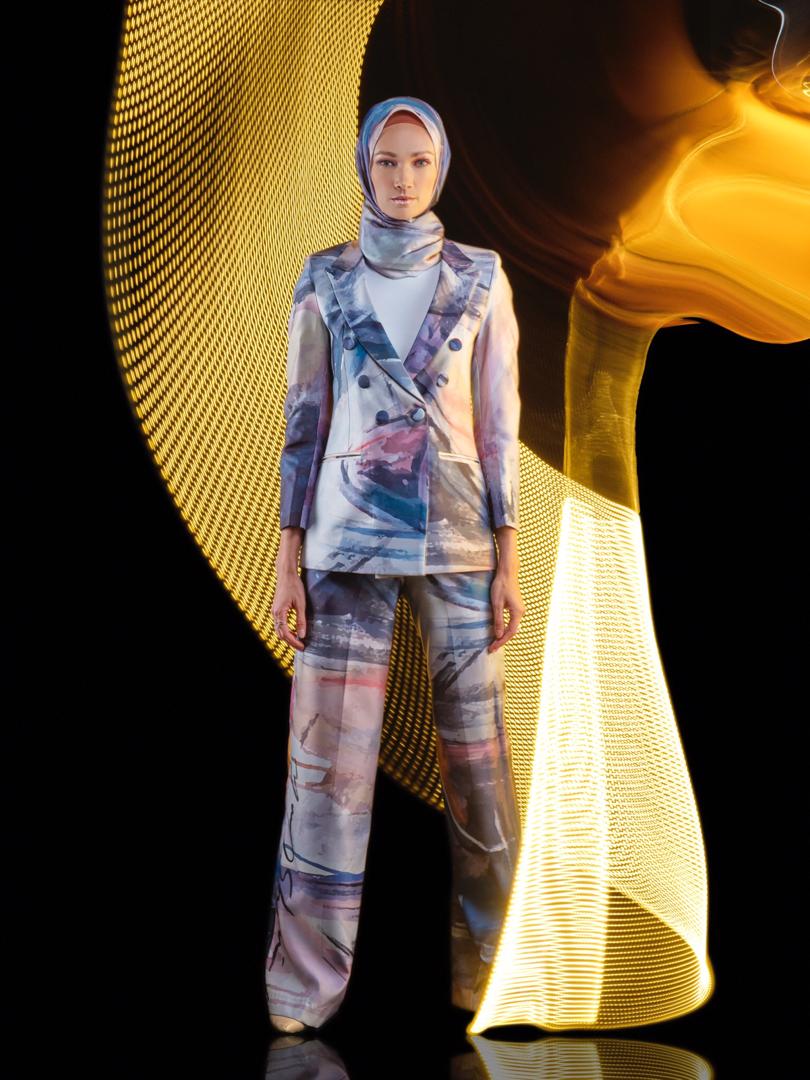 ALEXA
Mengetengahkan gaya potongan suits yang kemas bagi menyerlahkan sisi maskulin seorang figura wanita.
Material : Thai Silk
Sebanyak enam helai pakaian berkonsepkan Gaun Malam dan Smart Casual dipertaruhkan bagi siri kali ini. Elemen Ruffles, Bishop dan Maskulin Cut dipilih sesuai dengan gaya moden selain melambangkan sisi wanita di zaman moden.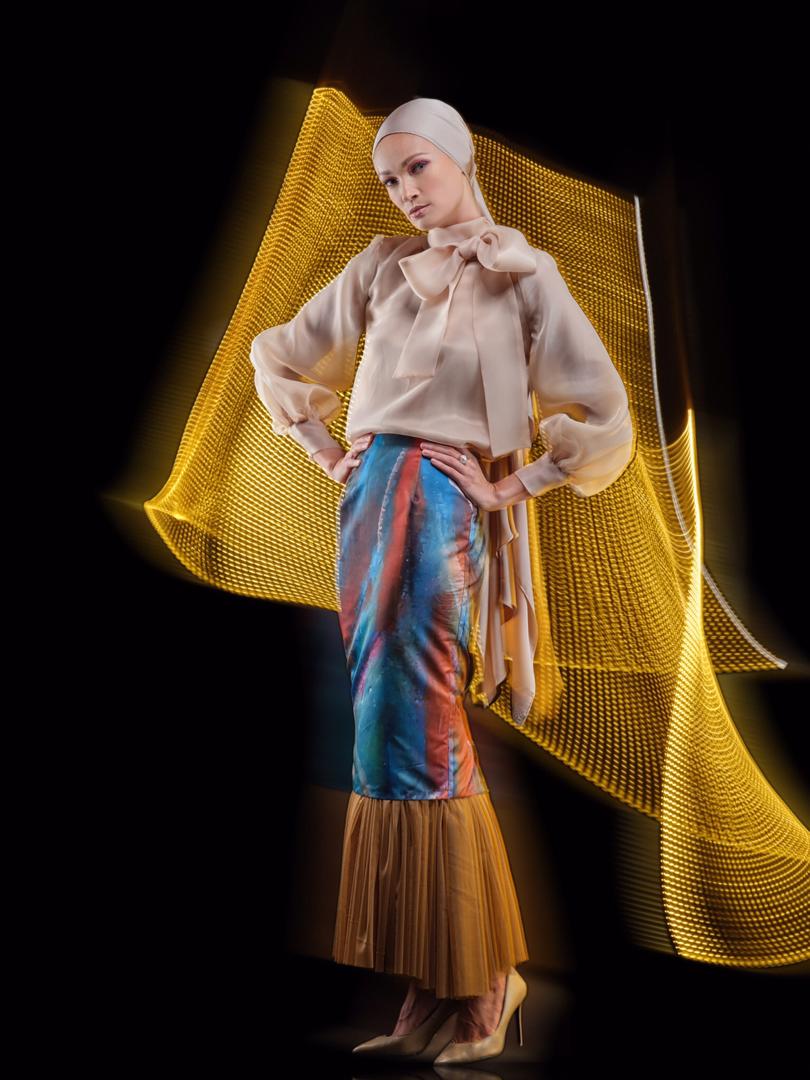 MARGARITA
Top – menampilkan olahan lengan Bishop dan statement bow bagi menyerlahkan ciri-ciri feminin.
Material : Organdy
Skirt – Bagi melengkapkan gaya dan elemen sarat Margerita top, skirt berpotongan pensil dua lapis tulle cukup manis disatukan bersama ilham lukisan hasil karya Yusuf Ghani.
Material : Thai Silk & Nett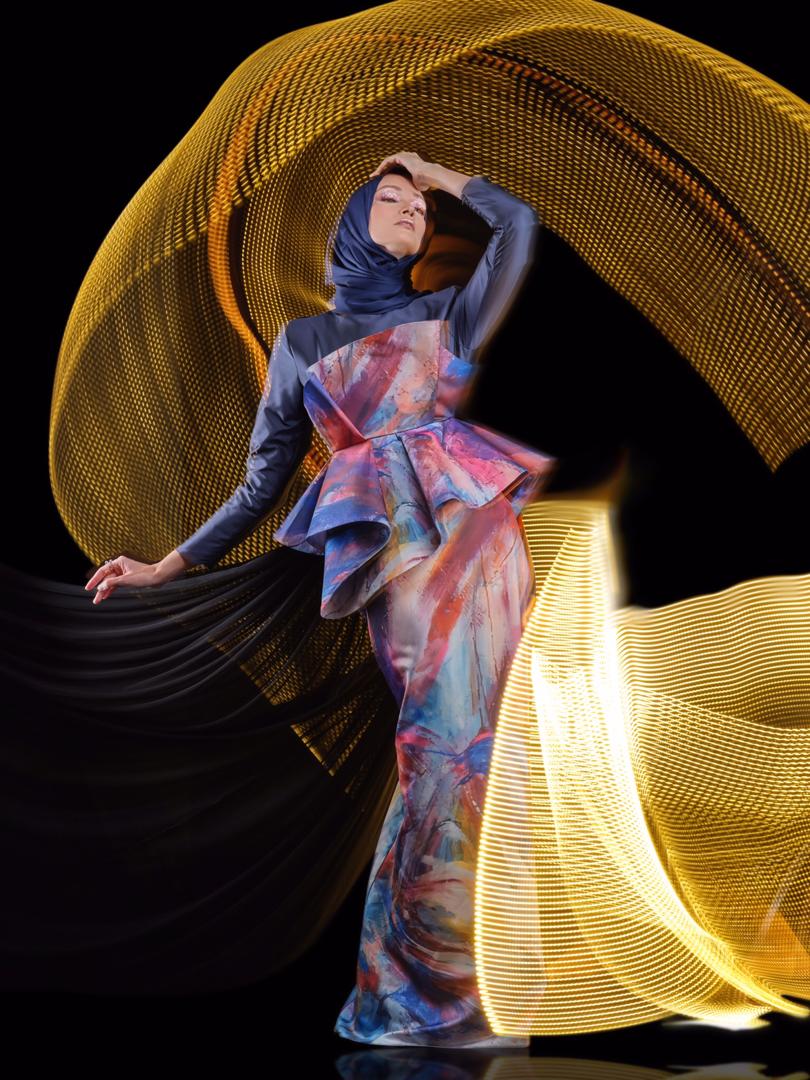 JAZMIN
Gaun malam Jazmin menampilkan potongan moden structure peplum dan olahan back tail bagi mendapatkan gaya ekstravaganza
Material : Thai Silk & Nett
Berusaha menjadikan kolaborasi SofeaRose x Yusuf Ghani sebagai kolaborasi tahunan, koleksi kali ini mempertaruhkan lukisan Solitude II, Jubilant II, Sublime II, Grandee II, Sovereignty II dan Avengers I, semuanya dari siri Segerak VIII, Yusuf Ghani.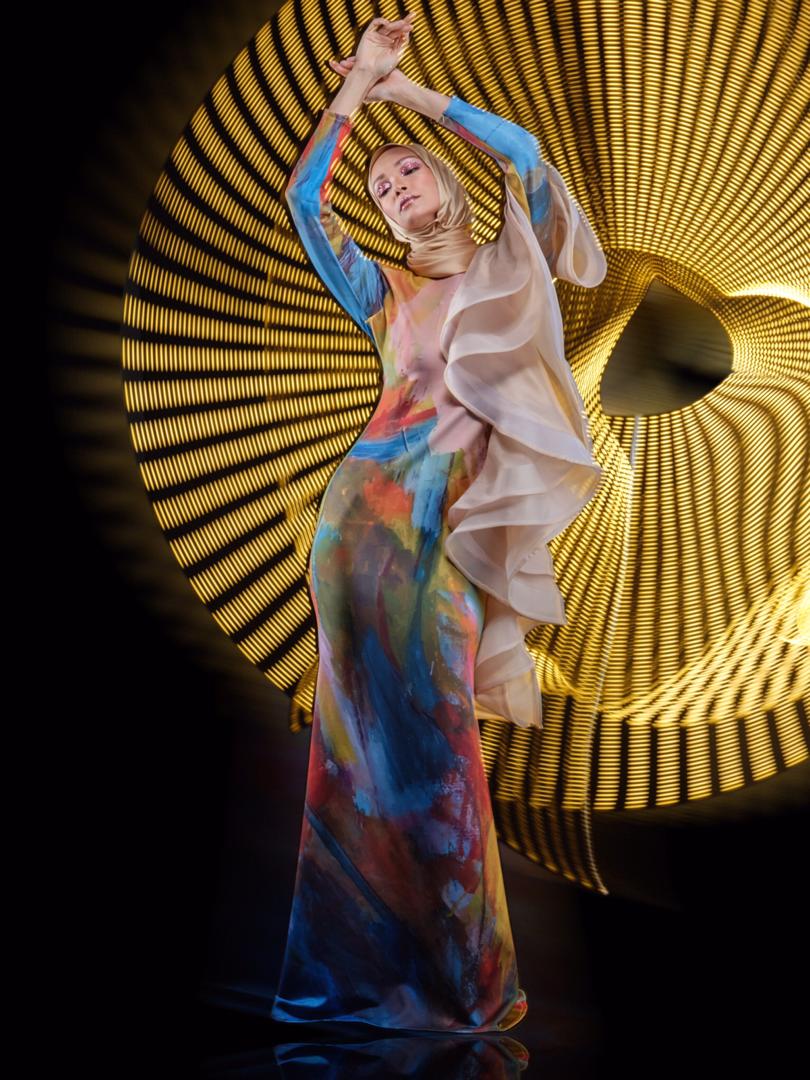 EVELYN
Gaya statement ropol diterjemahkan dalam ilham gaun malam ini bagi menyerlahkan alunan dan dramatik bagi melengkapkan potongan duyung
Material : Neoprene & Organdy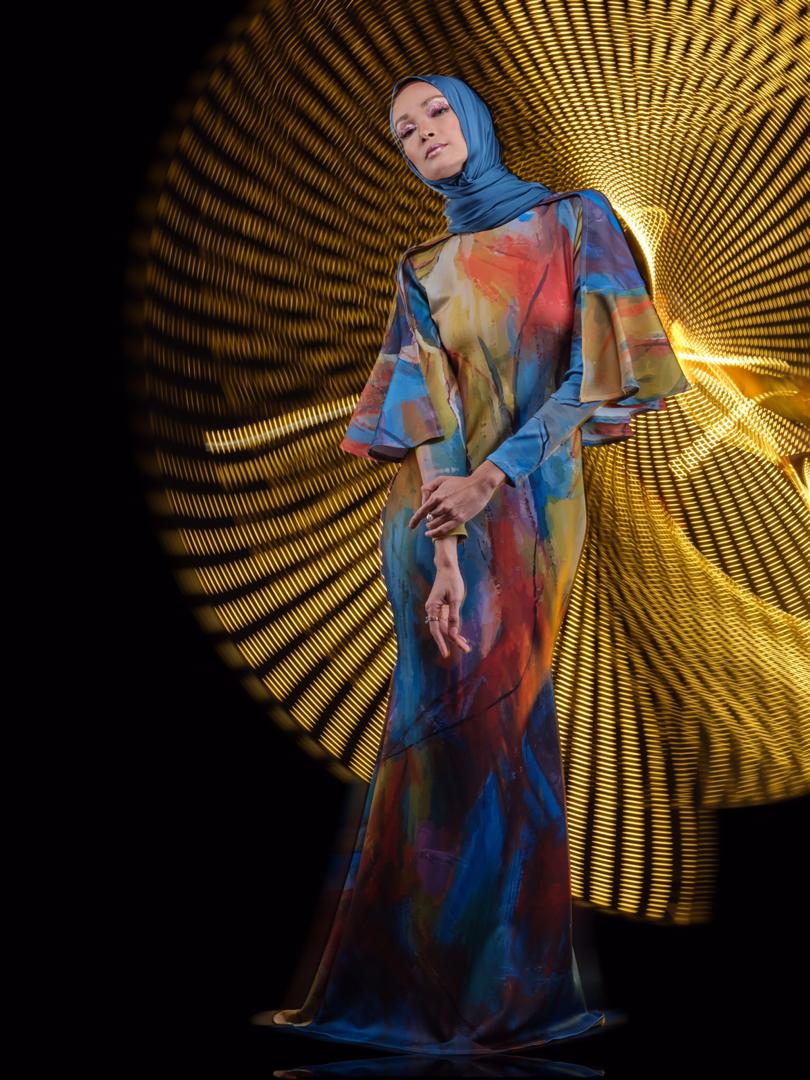 CARLA
Potongan duyung dikombinasikan ringkas bersama crop cape top bagi menonjolkan personaliti ilham pelukis di dalam rekaan ini.
Material : Neoprene
Penggunaan fabrik Nett, Thai Silk, Matte Satin dan Chiffon pula dipilih atas kesesuaian potongan dan mood koleksi kali ini selain pemilihan silhouette Trumpit, Sheath dan Column bagi menonjolkan lagi kesepaduan lukisan Prof Yusof Ghani di dalam setiap helaian.
Bagi pemilihan warna, permainan warna tanah seperti coklat, olive, merlot dan cognac menjadi pilihan agar dapat diselarikan dengan pemilihan lukisan dari Prof Yusuf Ghani.